Try Scuba Diving
Have you ever wanted to know what's below that beautiful water?  Dive BVI can get you there in just a few hours!  We offer a great opportunity to those who want to experience the underwater realm without committing to the time for a full Open Water Certification Course.
This "resort" course is designed to give you the opportunity to try out Scuba Diving under the direct supervision of one of our professional instructors. After a brief session covering the basic theory of scuba, you get the opportunity to try out the equipment in shallow water while learning some basic scuba skills such as mask clearing and how to equalize your air spaces. The course concludes with a shallow dive on one of our beautiful reefs guided by one of our pro staff. The dive portion can be repeated any number of times without having to repeat the theory and shallow water training.
SSI Basic Diver is an abbreviated experience class that gets you underwater in only a couple of hours!  This class is made up of 3 parts:
Theory
You will enjoy some fun videos and classroom discussion with your Instructor reviewing the skills and safety aspects of scuba diving. We give you all the important information you need for your first dive experience in warm, clear water.
Water Skills
You are breathing underwater! This part of your class gets you into the gear and under the surface. Your Instructor helps you learn important skills to dive and reviews safety protocols to make your experience is safe and fun.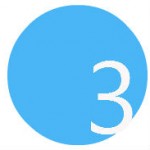 Dive!
After your fun class, you are ready to dive!  You will take the plunge with your Instructor to a limited, shallow depth and see an amazing underwater BVI dive site.
---
Our SSI Basic Diver program is available for anyone 10 years and older with the completion of the requirements of a Medical Questionnaire.  Confirmation of a Try Scuba/Basic Diver reservation must be accompanied with the completed required Medical Questionnaire.  You can also complete your portion of the Try Scuba/Basic Diver Form by clicking here and downloading/scanning to us.
Download the free MySSI App and have instant access to your digital Basic Diver certification card.  This program gives you the opportunity to experience the underwater world, in a confined water and open water setting – without committing to a longer certification program. If you decide to become an Open Water Diver within six months of completing your Basic Diver program, your first open water dive will be credited as one of the required training dives.
You can also log your dives using the DiveLog feature in the MySSI App.  Keep track of your Dive Buddies, equipment, and favorite dive sites…all in one place!