Become an SSI Open Water Diver with Dive BVI!
Becoming a scuba diver is the first step in a journey that will forever change the way you experience the world. You will explore the wonders of a weightless underwater world, interact with incredible marine life and discover ecosystems hidden beneath the surface.
Learning to dive is much easier than you think and the best way to experience this amazing new sport is by learning in clear, warm BVI waters.
SSI Scuba Diver — This program is for students who do not have the time to complete the Open Water Diver program, and provides you with the training and experience required to dive in open water environments under the supervision of a dive professional. You will earn the SSI Scuba Diver certification, which can be upgraded to the SSI Open Water Diver certification with additional training.
If you want to dive anywhere you want, with anyone you want, the Open Water Diver program is your international certification to be part of an exclusive group of underwater explorers that most people only dream about joining.  With our variety of class times and course fees, you can pick what fits your schedule and budget.  We want to help you maximize your BVI vacation fun time.
An Open Water Diver course consists of 3 parts:
Academics
The academics are learned at your pace and convenience using SSI's Education Management System, you can access the programs online and offline. After completion, you can attend review sessions at Dive BVI with a professional Instructor. SSI's Online Training is available for ages 10 years old and up.
Pool Training
Next, sign up for an SSI Open Water class (Dive BVI is an SSI Diamond Dive Resort and Instructor Training Facility). For your pool and open water training, the instructor will fit you to your scuba equipment and start getting you used to your "second skin".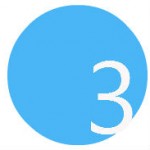 Open Water Sessions
You'll be a certified Diver after successful completion of at least 4 open-water training dives where you'll experience what you learned in the pool or from the beach.
Price
SSI's Online Training – the scuba diving academics – is included in the price of your training!  If you decide to continue your education and want to become a certified diver, you will need to sign up for an SSI Open Water class with Dive BVI (Dive BVI is an SSI Diamond Dive Resort and Instructor Training Facility).  SSI's Online Training is available for ages 10 years old and up!  Our SSI Open Water Diver program starts at $550.  Private Instruction is available.  Call or email for details!
What you need
First, you will need to complete this mandatory SSI Medical Waiver. Please print out this document and email it back to us at info@divebvi.com
You won't need anything else to get started.  You will need a professionally-fitted mask, fins and snorkel; it is best to purchase quality equipment so we recommend getting these from us (if anything goes wrong, we'll be able to provide repair service).
Time investment
Our goal is for you to become comfortable in the water!  Most students complete the 3-part course in a 4-5 day period. Some take a little longer, but we will not rush you through the process. We proudly follow the tenets of the SSI Diver Diamond…Knowledge, Skills, Equipment, and Experience!
---
The fun doesn't need to stop there! With just a little more training, you can go even further – imagine diving in underwater shipwrecks, with sharks, or becoming an underwater photographer! Check out all of the exciting Specialty Programs you can get involved in. It's your chance to move to the next level in your diving adventures. SSI will be a reliable buddy accompanying you on your way.
SSI Open Water Diver Plus Program
Are you interested in really maximizing your diving and dive training?  Then you'd probably be interested in our Open Water Diver Plus program.
You'll earn your SSI Open Water Diver and SSI Enriched Air Nitrox certifications at the same time.  You can start by completing the Online Academics for Open Water Diver prior to your arrival, and then we'll work with you to complete the pool/confined water sessions here in the BVI.  This will qualify you to be able to then complete the Online SSI Enriched Air Nitrox program and be able to dive Nitrox on your OWD training dives!
Not into Nitrox?  No worries!  We can tailor an Open Water Diver Program to include the Perfect Buoyancy Program instead!  Do you want to increase your buoyancy control, minimize your breathing gas consumption, or move effortlessly above the ocean floor? The SSI Perfect Buoyancy program teaches you the skills and techniques needed to maximize your dive experience, increase your comfort in the water, and get the most from your equipment.